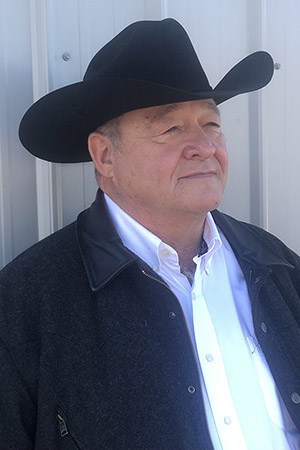 Stan Mosher

Associate Broker
22 Timber Meadows Drive ~ Moorcroft, Wyoming 82721
Mobile:(307) 631 2155 | stan@clarklandbrokers.com
Stan Mosher is a third-generation farmer/rancher. He was born and raised in Cheyenne, Wyoming where his family farmed in eastern Wyoming and western Nebraska. He served four years active in the U.S. Navy Presidential Honor Guard stationed in Washington D.C. and was honorably discharged.
In 2001, he converted his farm/ranch in western Nebraska to a Certified Organic operation, designing and building a Certified Organic grain cleaning facility to market his organic crops certified NOP, EU, and JAS throughout the U.S. and internationally to obtain higher market prices. He also raised and sold organic millet hay to supplement his herds of certified organic cattle and grass-fed beef to obtain higher market prices. Stan decided to lease out his farm/ranch operation in 2015, which he still owns today, where organic and conventional crops are grown.
His hobbies include spending time with his family (grandchildren) and restoring a John Deere R tractor. Stan and Debbie spend most of the time at their home near Keyhole Reservoir in northeast Wyoming and traveling to Lake Havasu City, Arizona.
Holding a real estate license since 1997 and being an associate broker as well as owner, buyer, seller of farm/ranch, commercial, and multi-family real estate, Stan brings extensive real estate experience to the table. He believes in honesty, integrity and treating people the way he would like to be treated. He is very excited to be part of the Clark & Associates team, looking forward to putting his real estate knowledge and experiences to work for you. Stan is licensed in Wyoming.
Buy Land: "they are not making any more."